Archibald Family Activities 2018-19
Our Family Support Worker, Diana West, organises various clubs, meetings and opportunities for the children, families as a whole and the adults throughout the year. Please contact Diana if you would like any further information on how to apply or sign up. There are also flyers posted around school and sent out in the children's book bags.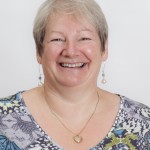 For further details or to book a place please contact Diana on 07879485993 or via diana.west@archibald.newcastle.sch.uk or return the attached slip to the school office.
Opportunities for this term
Family Language
Archibald Family Language Flier This has been cancelled due to no interest.
Archibald Toddlers
Toddler group reopens Friday 8th September 9-10.30. Songs and rhymes, messy play, craft and stories, coffee and snack time. Sessions are £2.50 per family.
Due to high demand to attend toddlers, we have sadly had to make the decision that Toddlers is now Archibald Toddlers and is open to families who have siblings in the school. We are currently full however please contact Diana regarding the waiting list.
New Starter Coffee Mornings
If your child is starting Reception or Nursery in September 2018 coffee mornings will be held. Come along and chat to the other parents, make new friends and a chance to talk to Mrs Bayes and Mrs Turner.
Nursery New Starters Coffee Morning
Reception New Starters Coffee Morning
Nursery New Starters buffet lunch