Hi everybody! Happy Monday! It's been another wonderful week of family fun, sun and awesome activities. Thank you for keeping us all up to date via Facebook, Twitter and email. It's been great to see you learning about VE Day and Harry Hotspur, building towers and planning battles, as well as designing castles and baking treats! Let's take a quick look at just some of the fun you have had!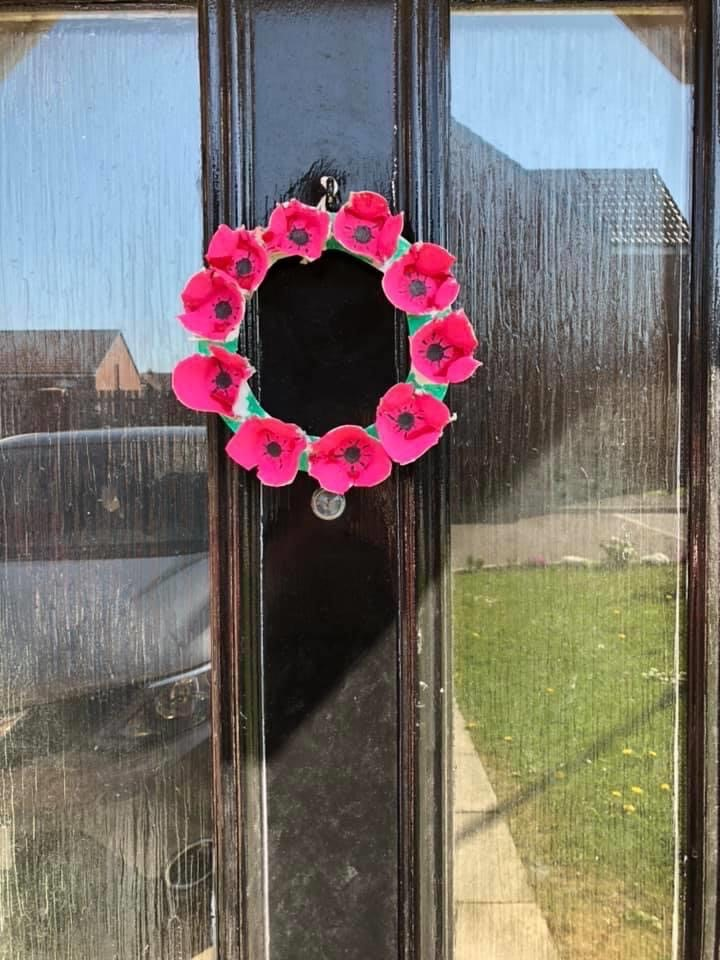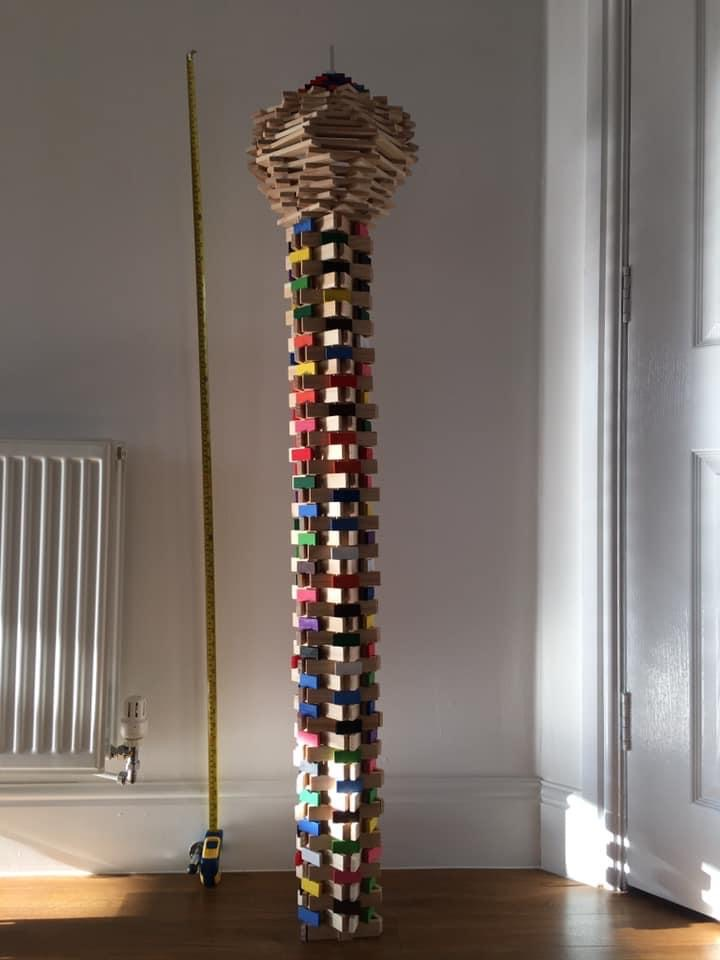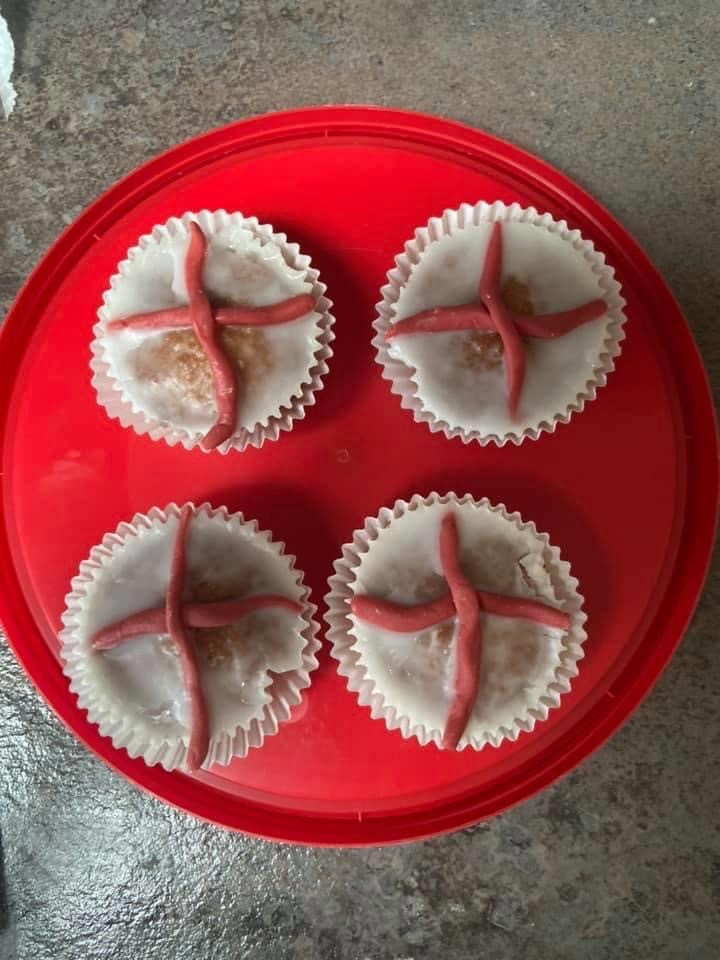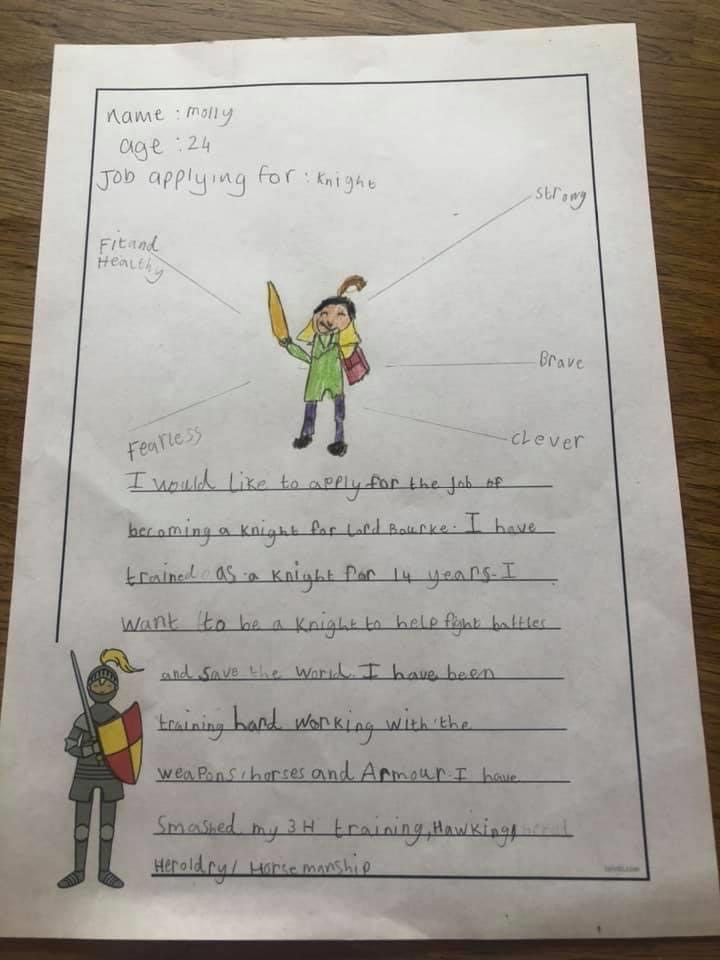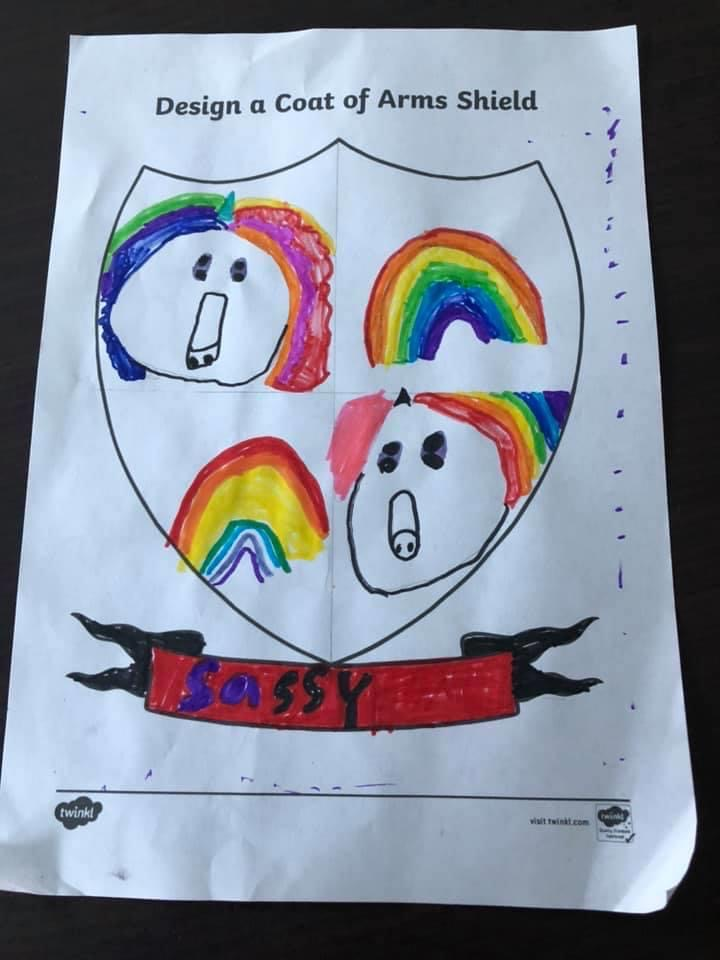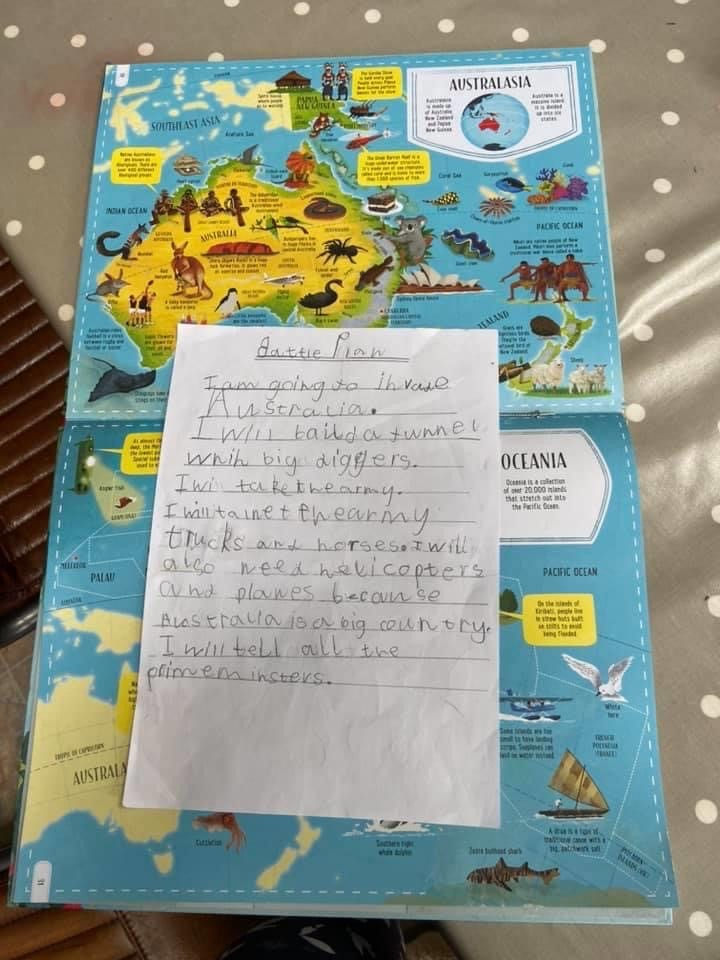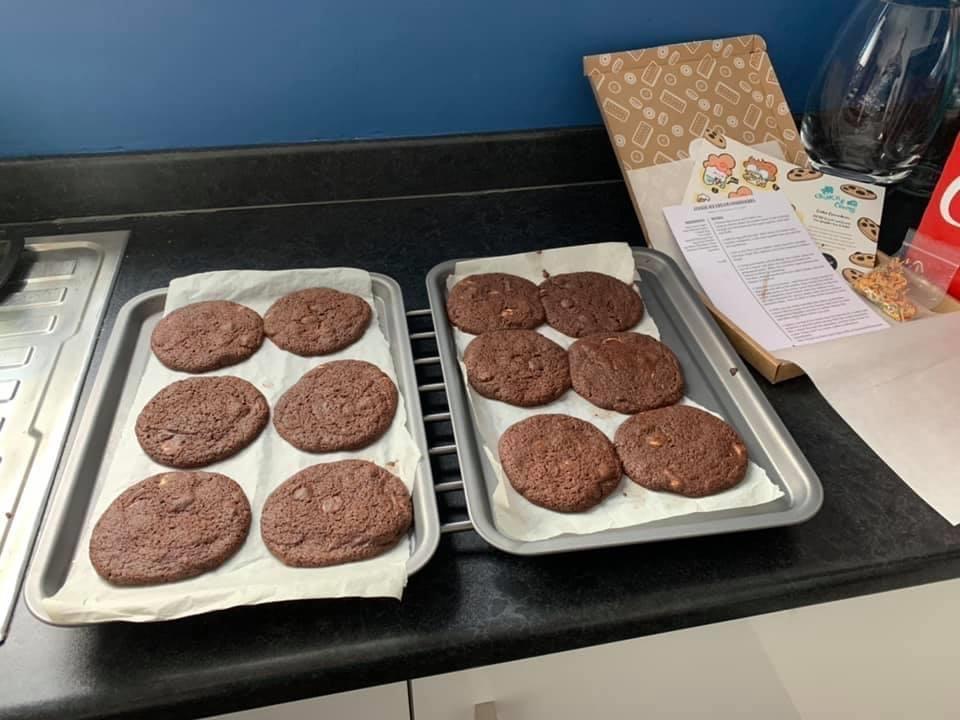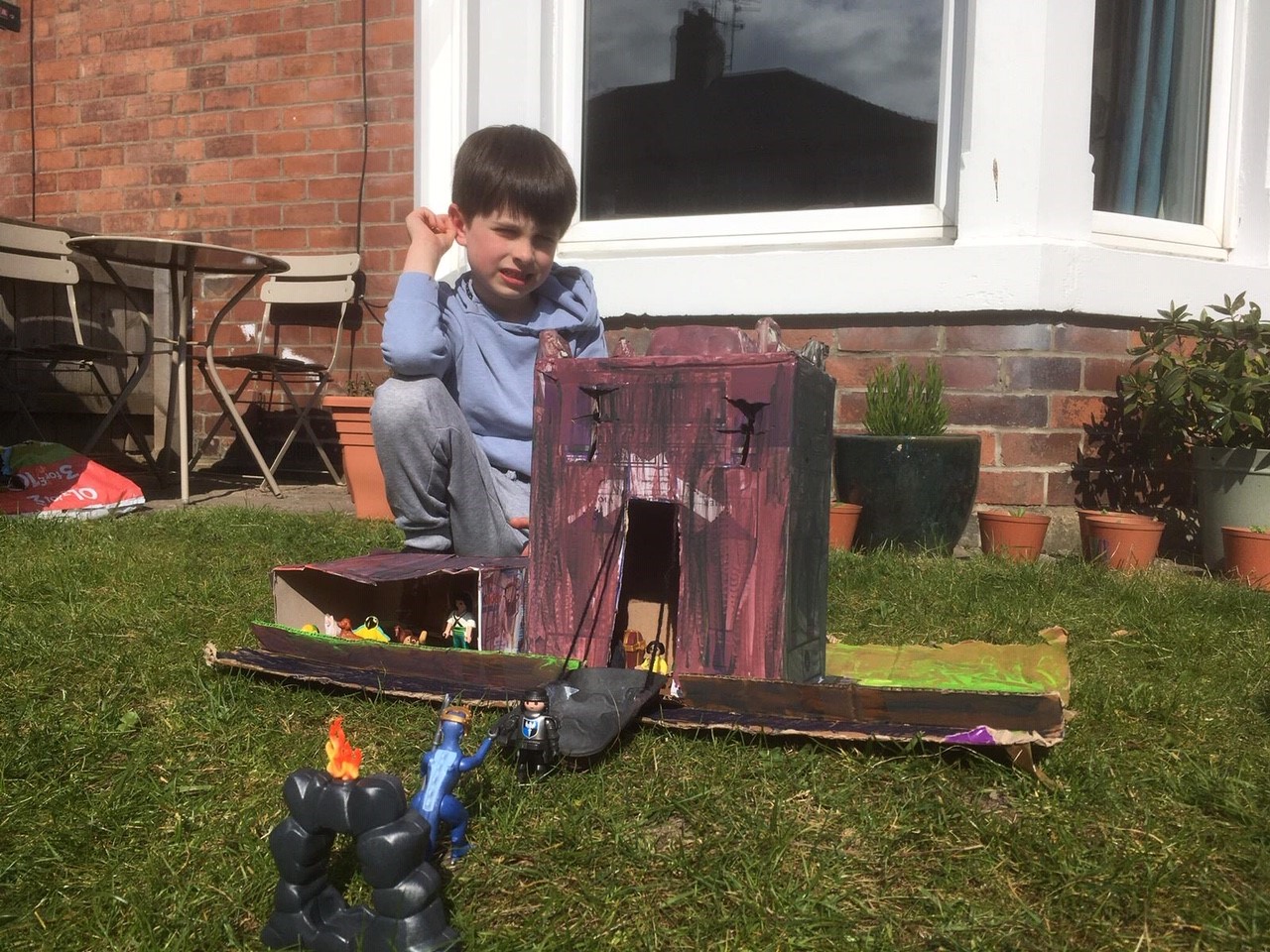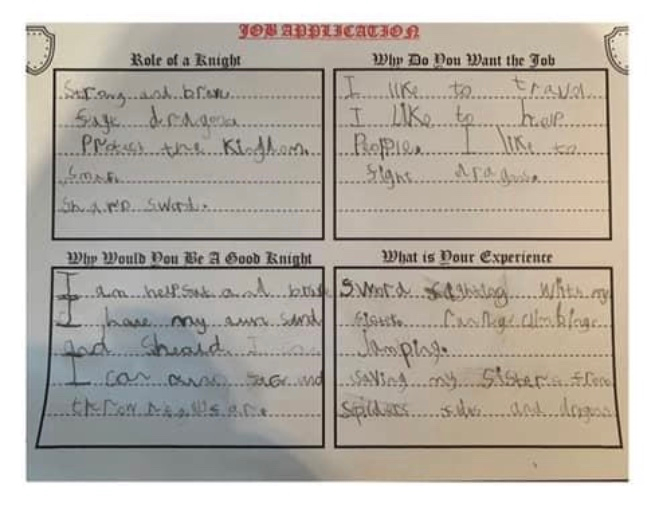 Read on for lots of new challenges!
A Special Message
Hello everyone,

I hope you are all doing well and keeping those big smiles on your faces!

I can't believe this is my last week at school before I go off to have my baby! It's a strange one because I haven't seen you all for so long, but believe me when I say, I have and will miss each and every single one of you. Speaking to you on the phone over the last few weeks has really put a huge smile on my face and it's been lovely to see what you have all been up to through our Facebook page, Twitter and the homework email. You are all working so hard, and most importantly having lots of fun! So as of next week, your new teacher will be Mr Bourke. I know you are all very excited and I know he is too! I really hope it isn't too long until you can all meet in person, but for now, stay safe and keep sharing your brilliant activities to show Mr Bourke just how fabulous you all are.

I promise that once things return to normal, that I will come into school to see you all and have a big catch up! I know Baby Sinclair is very excited to meet you all and have some cuddles too.

Thank you so much for being a brilliant Year 1, Mums and Dads included. You've all been incredibly caring, kind and generous and I have loved getting to know you all.

Take care, keep in touch and stay safe.
Mrs Sinclair xxx
Lovely Literacy!
This week, we would like to share the following story:
Challenge 1: Dictionary Work
Below are some words that might describe King Colin. Are there any words you don't recognise? Why don't you discuss them with your grown ups or look them up in the dictionary. Use an online dictionary if you don't have one at home!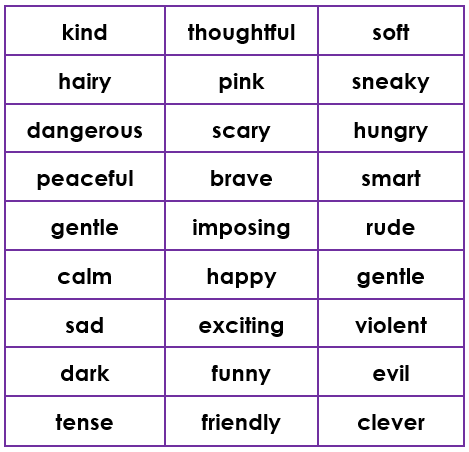 Challenge 2: Target Practice!
You will need to create a target for this task. Something that looks like this would be marvellous: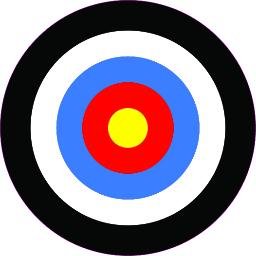 Then, print or copy out the adjectives from above onto individual, small pieces of paper. Decide how well suited they are to King Colin. If you think you have the perfect adjective, you will aim/place it onto the bullseye (the target in the centre). However if you think it's a terrible adjective for King Colin, you might not pop it on the target board at all!

It is up to you to decide which zone the adjective belongs in – the more accurate the adjective, the closer to the bullseye it goes – simple!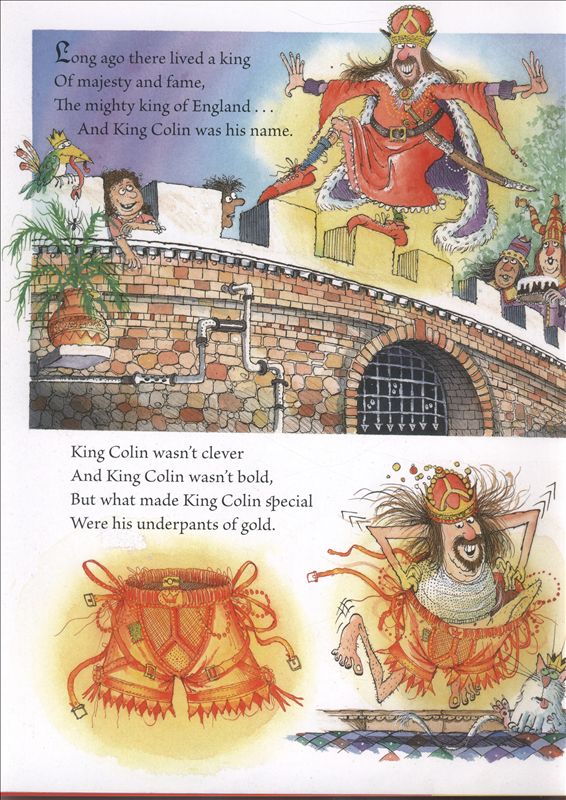 Challenge 3: Prove it!
Looking at your three most accurate adjectives, can you convince me why they are the best choices? You could record sentences explaining why. I will also be looking for neat handwriting – I need some new handwriting stars on my wall!
Marvellous Maths!
The White Rose Maths Team continue to prepare a series of five maths lessons for each year group. Every lesson comes with a short video, however, if you are up-to-date with White Rose, you will notice that they are now offering subscriptions for their worksheets. Instead, we would like you to access BBC Bitesize, as there are opportunities to practise the White Rose lessons with different activities and worksheets. The dates marry up exactly: https://www.bbc.co.uk/bitesize/tags/zjpqqp3/year-1-and-p2-lessons/1

Please feel free to backdate and work on the 'Summer Term Week 2 (w/c 27th April)' tab and complete as required, as we have covered this area of maths. It looks like this: https://whiterosemaths.com/homelearning/year-1/

Lesson 1 – Find a Half
Lesson 2 – Find a Quarter (remember – half and… half again!)
Lesson 3 – Find a Quarter
Lesson 4 – Problem Solving
Lesson 5 – Friday Maths Challenge

Reasoning and Problem Solving
Lots of your grown ups joined us earlier in the year for a maths lesson, and we investigated "Always, Sometimes or Never" with the help of Paddington Bear.

Here is a selection of problems to solve; can you sort them into piles of 'always true', 'sometimes trues' and 'never true'? You could print and cut them up, or if you don't have access to a printer, simply re-write them, or number each box onscreen and sort that way, so as to save time! Remember, in Y1 we x2, x5 and x10! You can use your fingers as groups to count on to help you.

Top tips to grown ups – we call the multiplication sign "groups of" at this early stage, and you do not have to solve these problems in one sitting!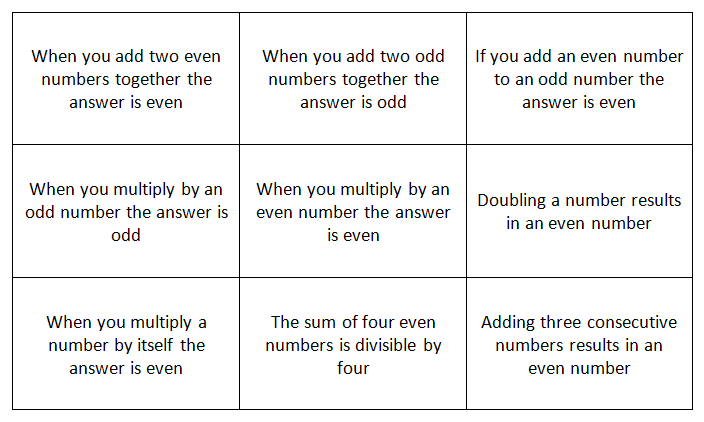 Super Challenge
For the 'sometimes' cards can you explain when they are true? Or rewrite them so that they are always true or never true?
Terrific Topic!
Over the last few weeks, you have learned where castles came from, and the material that they are now made from. Hopefully it has helped you to understand how our wonderful city got it's name, and why the castle is made from stone.

This week's job is to think about castles, and how they were both attacked by enemies and defended by the people inside the castle.

Challenge 1: Research!
Learn how to attack/defend a castle. There is even a quiz to enjoy!
https://www.bbc.co.uk/bitesize/topics/z74jpv4/articles/zhrb6v4
http://www.primaryhomeworkhelp.co.uk/castles/defence.htm

Can you label the features of a castle? I have included the answers, so that you can have a check. Discuss which features helped to defend the castle.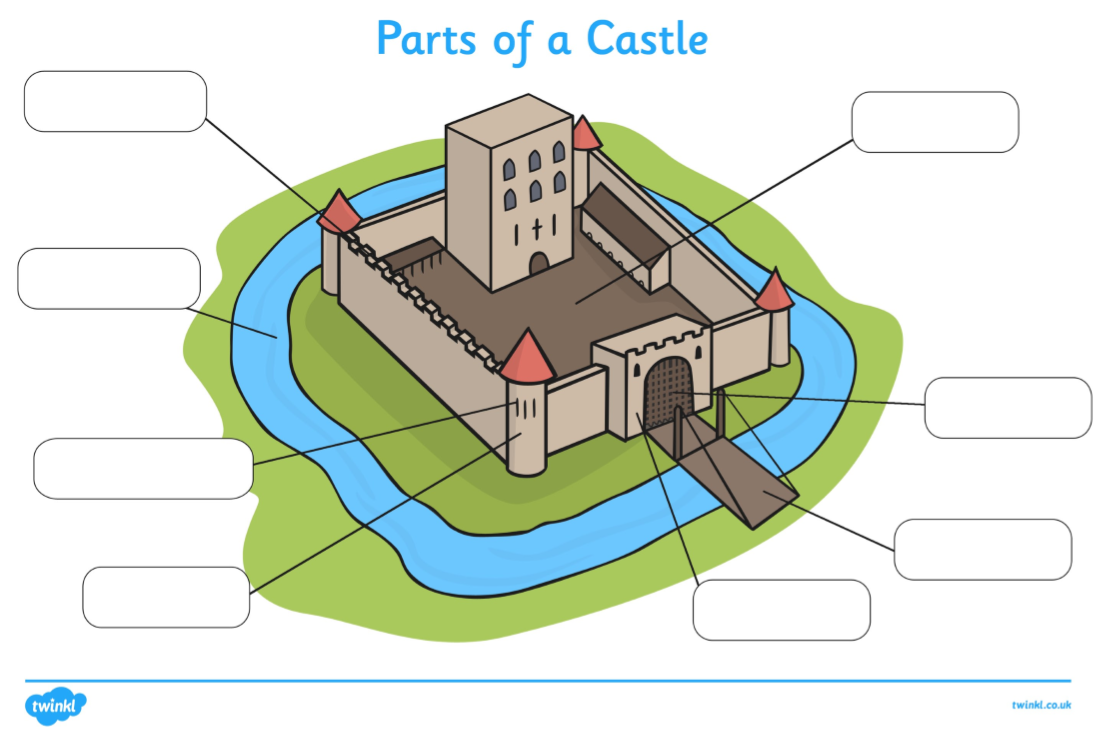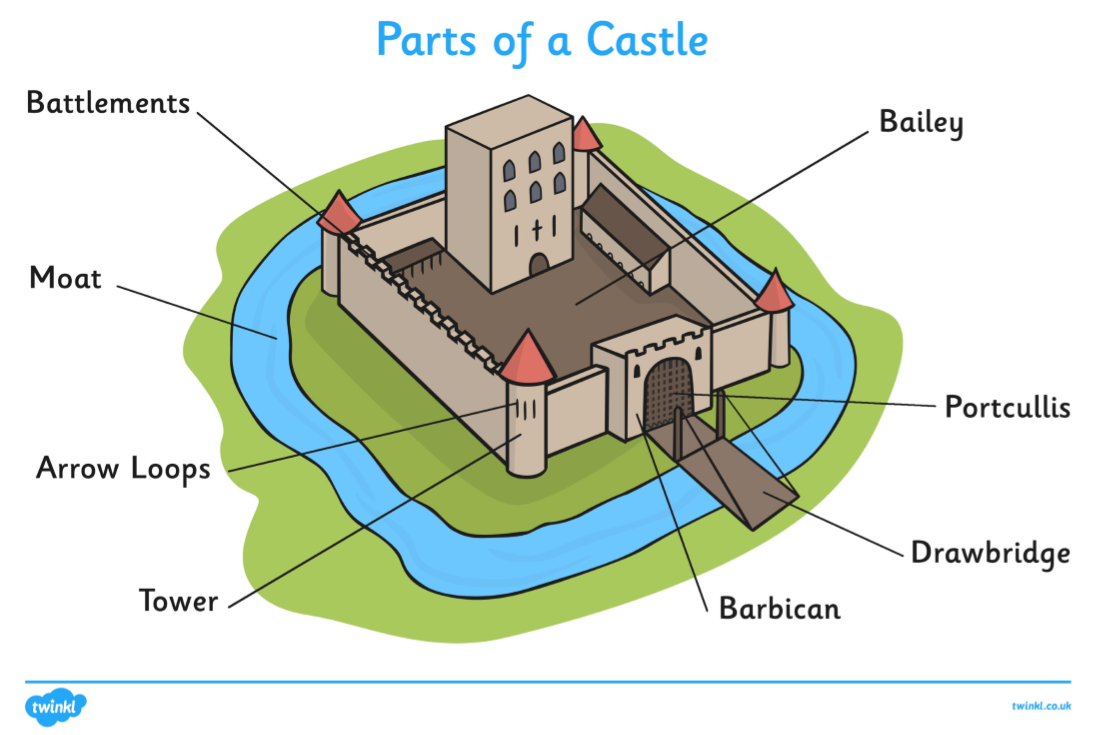 Challenge 2: Attack!
Look at this castle that is under siege. Discuss/record answers to the questions:
1. List all of the ways you can see the caste being attacked.
2. Which method of attack do you think is the most effective and why?
3. Which method of attack do you think is the least effective and why?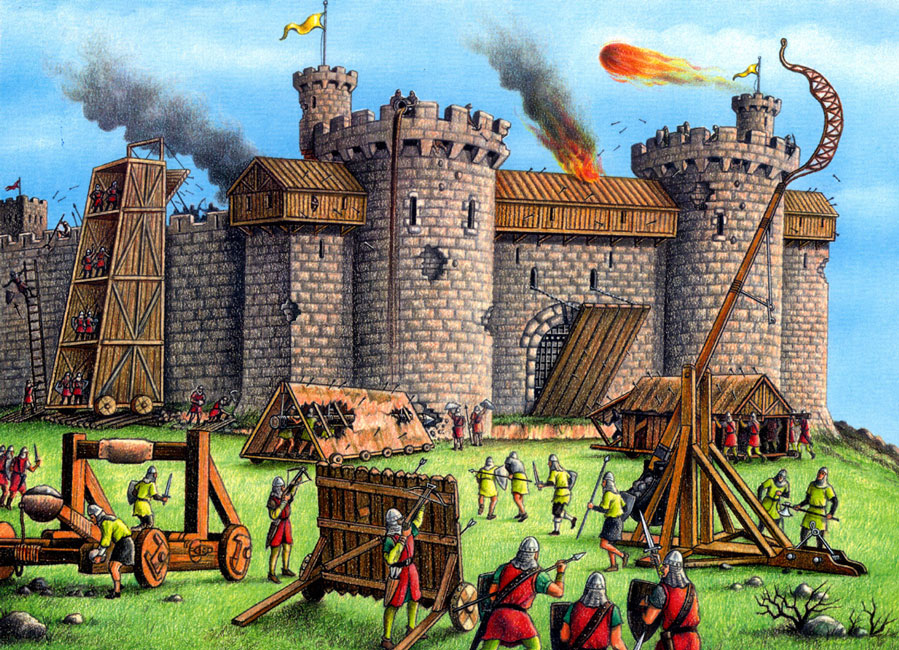 Challenge 3: Diary Entry
How would it feel to live in a castle that was under siege (attack)? Pretend you live in a castle under siege and write/type a diary entry explaining what it is like.

Think about how you had to prepare to have food/water, how you're feeling, how the knights protected the castle, etc.

Use this link to help: https://www.bbc.co.uk/bitesize/topics/z74jpv4/articles/zn4rhbk

Challenge 4: Art
Try following this tutorial and create your own castle. Experiment with different pencils and pressures until you are confident. When happy, you can go over your final drawing and erase the lighter sketched lines.
Super STEM!

Challenge 1: DT
This week your challenge is to ATTACK! You have been learning all about the different ways in which castles were attacked and defended in medieval times. So we thought, why not set a challenge for you all to build your own trebuchet! These were used to try and smash down walls, and also to fire all sorts of nasty things over the top of the high castle walls.

You will need:
Wooden lolly sticks
A bottle top (a milk lid is ideal)
Rubber bands
Glue
Something to catapult!

Method: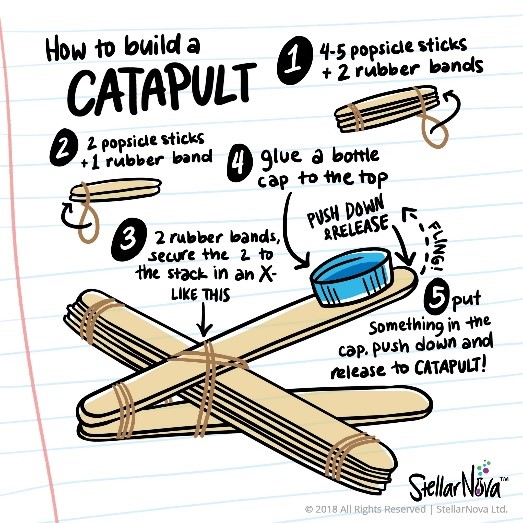 Challenge 2: Fair Testing
How about you turn this great STEM activity into an experiment to see how you can fire your item further away?

Make a prediction first – What do you think will happen if you add more lolly sticks and why?

Try a few different amounts of sticks. Will you use a system? Record your results using your measuring skills to see what happens and how far your object travels each time.

How will you make it a fair test? Will you keep the object the same? Will you keep the catapult on the same surface each time?

Enjoy and don't forget to stay behind the catapult so no one gets hurt!
Brilliant Bucket Fillers!

It has been lovely to see you all filling buckets by being kind, thoughtful and sharing with your family this week. This week we'd like you to spread some daily happiness by… playing Happiness Bingo! See how many of these you can tick off over the next two weeks. Send us a message of 'BINGO!' if you have carried out all the activities.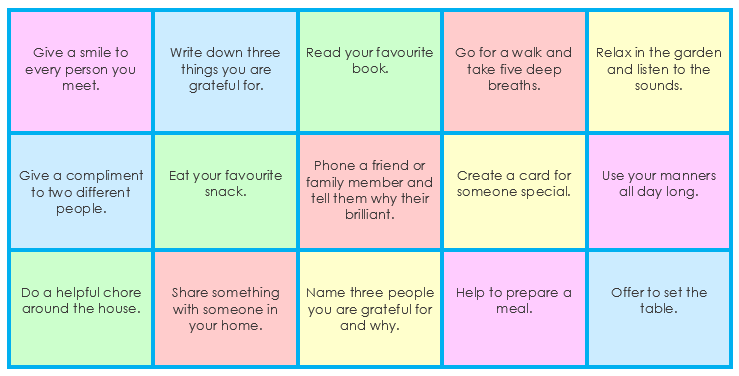 Magnificent Makaton!
It was lovely to see lots of your joining in with our phrase last week and it put a massive smile on our faces! We know how great you are at signing about animals, so why not have a go at this one?
Finally…

Did you know that it is Florence Nightingale's birthday on Tuesday 12th May? If she was still alive, she'd be turning 200! This has come at an extra special time, and we should be so thankful for our wonderful nurses, medical staff and hospitals across the world now more than ever. 

Can you remember who Florence Nightingale is? We learned about her during our Hero Headquarters topic. Try and remember what made her so significant.

This was one of our favourite videos to watch about Florence; why don't you have another look and see if you can tell a family member all about the amazing work she did for us?
You might want to make a fact file, detailing what she achieved or perhaps you could write a birthday card or letter to Florence, thanking her for changing our hospitals for the better and telling her about why we are particularly thankful today. think of the effect she has caused. Remember to share your learning on our Facebook or Twitter page! 

Have a wonderful week, everyone. We miss you lots; keep shining!
Love Miss White, Mrs Sinclair, Mr Bourke, Mrs Corrigan, Mr Holman and Mrs Conway. x