Yesterday was our amazing Sports day.  Reception, Key Stage 1 and 2 enjoyed a great day organised by Mr Walton and his sports leaders from Ashington High School Sports college.  This year for the first time we were on Gosforth Junior High sports field.  Using the grass made such a difference.  We were lucky to have some lovely weather too.
We would like to thank Gosforth Junior high for allowing us to use their field.  Mr Walton and his sports leaders did an amazing job organising a wide range of activities and supported the staff and children brilliantly.   Thank you for all of your efforts.  We would also like to thank all the parents and grandparents who came to support their children.  It was great to see you all.  A special mention must go the mums and dads who took part in the Parents races.  They were very competitive!
Nursery 1 and 2 also had their own lovely Sports day on the yard.  They enjoyed taking part in a range of activities as well as juice at the end . Thank you to all the parents who came to support them.  There was even a teachers race in the morning.  Mrs Storey was thrilled with her win!
We asked some of the children for their comments.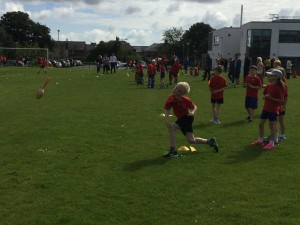 It was great fun.  I was awful at the javelin but I still loved it.-Emma, Year 3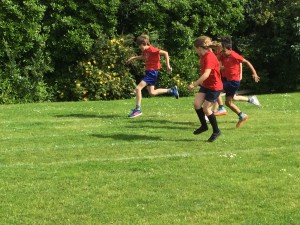 I really enjoyed the sprint race because I won.-Ben, Year 3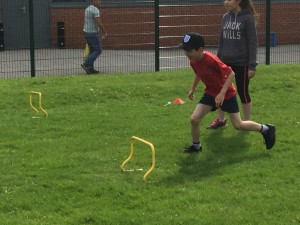 I really enjoyed it because there were lots of different activities- Alex, Year 4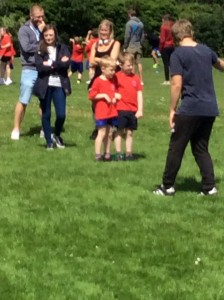 I really liked working with the sports leaders.  They did very well- George, Year 4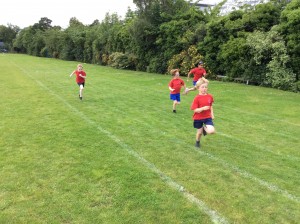 My favourite was the sprinting because I was the green star team and I won.-Jinfan, Year 2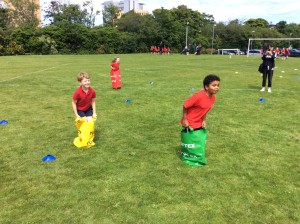 I liked the teamwork and there were lots of games I liked- Iona, Year 2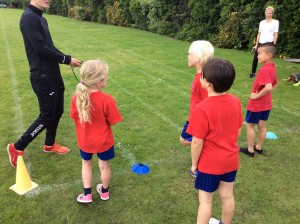 It was fun because I won twice-Jack, Year 1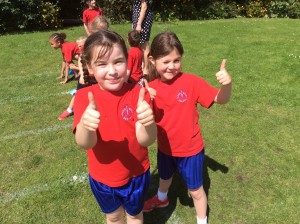 At first I was nervous, but then I was happy because it was fun-Sophia, Year 1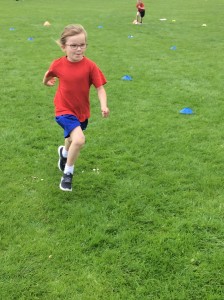 We liked the relay race, Charlotte and Emilia, Reception.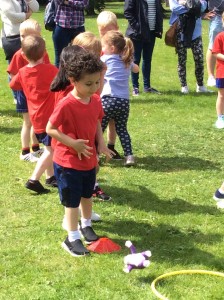 I liked the javelin.  I threw it really far.-Abberley, Reception