Year 4 treated the school, parents and teachers to a production of Bugsy Malone on Monday 11th of July. They had a afternoon performance at 1.45 and a evening performance at 6pm.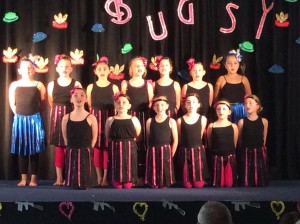 We all had a lot of fun and we agreed the evening had been spectacular!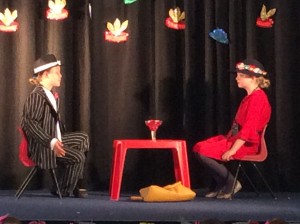 Bugsy and Blousey having dinner.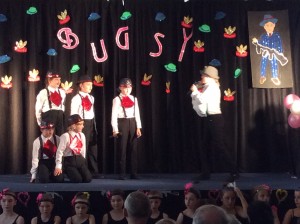 Bad guys and Fat Sam.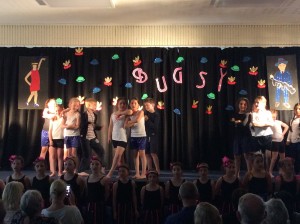 Boxers
     Down and Outs
"At the evening performance the atmosphere was amazing" – Cerys
" Bugsy was a fun play to put together " – Adam
" It was a great experience, i loved being fat sam " – Maliah
" In Bugsy I liked all the parts that went wrong because it made the audience laugh " – Daisy
"Bugsy was an awesome production and I really liked being blousey"- Charlotte
"I enjoyed going crazy at the end and getting a mustache"- Elmo
"I couldn't be more proud of the Year 4 children; they were amazing!"  Mrs Graham
Blogged by Charlotte & Cerys
"wow the performance was amazing"- Mrs Watson
"I could not be prouder of the Y4 children;They were simply amazing."-Mrs graham