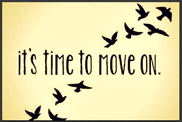 Dear Year 4
We cannot quite believe that you have come to the end of your time at Archibald. You are such a lovely year group, for so many reasons, and we are going to miss each and every one of you. We have really enjoyed teaching you and we hope you have had as much fun as we have.
It has been a year nobody could have imagined, with the disruptions and change and we know there have been many disappointments over the past few months. We too have shared these with you and were sad that you missed out on your residential and leavers' production. However, we are so incredibly impressed with the way in which you have conducted yourselves over the last year, despite the disruption to your schooling. We have been blown away by your positive attitude, determination and hard work. You have proved yourselves to be strong, resilient individuals, who have managed change in such uncertain times, with great maturity; you are all simply brilliant and we could not be prouder of you.
Over the past five years, we have watched you grow and blossom into bright, confident young men and women, well equipped for the next stage of your learning journey; you are a huge credit to Archibald, and to your parents. This week we would like you to have lots of fun, reflect upon your time at Archibald and look ahead to exciting adventures.
Year 4, you are all simply brilliant – enjoy every minute of your last week at Archibald!
Love and best wishes from
Mrs Graham, Mr Nettleship, Mrs Marshall & Mrs Johnston xxxx