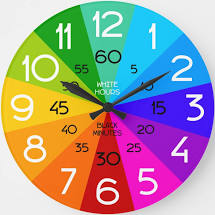 Home Learning Timetables
Our key message from the start has been to make home learning work for you and your family. Every family in school is in a different position.
'Do what you can, take what you need and make it work for you.'
From the 23rd March – 31st May, the school curriculum was suspended. Schools were open for childcare purposes only.
During this period, each year group continued to provide a selection of activities for all areas of the curriculum which you were able to choose from to best suit the needs of you and your child/children.
As of 1st June, schools have been asked to reopen.
To reflect this change, we are now publishing the Home Learning Blogs to replicate exactly what is taught in the classroom. We will do this until the end of the summer term.
Approaches
* Freedom and Flexibility

Please be reassured that you are still able to pick and choose what you do and when. Make it work for you and your child/children.
* Structure
If you would prefer more structure, please see the suggested timetables:
– EYFS
– Key Stage 1
– Key Stage 2
* Key Tasks
If you would like guidance as to what to prioritise at home, please see the information on the suggested timetables above.
Feedback
Staff will continue to comment on work, fun and activities shared on Facebook and Twitter.
You can also send emails to homework@archibald.newcastle.sch.uk which the staff will continue to access when possible around teaching commitments.
Suggestion…
If your child is coming into school part-time, where possible, please complete the tasks at home on the same days as they will be completed at school to stop replication.
Top Tips
– Don't turn any learning into a battle!
– Alternate home learning activities with play and downtime.
– Select a time when your child will work best and you can pause work.