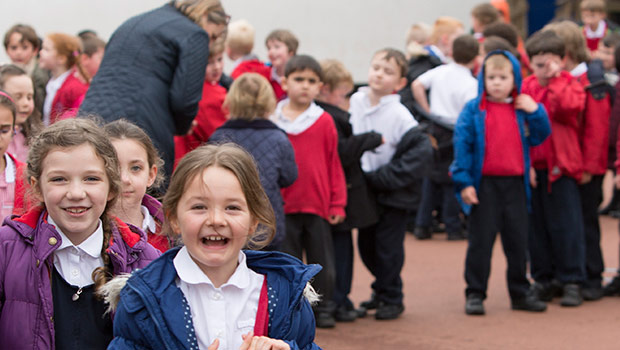 Prospective Parents
Thank you for considering Archibald First School for your child.
We hope that the website will provide you with some information about our school, with regards to our vision, aims, organisation, policies and key values. The school prospectus can be downloaded as a PDF file via the School Information page, you also take a look at our Reception Class Video here.
For an even better insight into life at Archibald take a look at what our current parents and pupils have to say about our school via the Parents' Feedback page or through the Key Stage links on the home page. The DfE Performance Table site also gives more information about Archibald.
Places for September 2017 Reception have all been allocated via the school and the LA respectively.
New Starters – September 2018
Visits
If your child is due to start Reception or Nursery in September 2018 we would be delighted to welcome you into school for a visit, show you around and answer any questions you may have.
These visits take place throughout the Autumn term for Reception and in the Spring term for Nursery,  prior to the dates that the applications need to be submitted.
For Reception school places click here to find out how places were allocated for September 2017. For information, this will also show that on the distance criteria for 2017 this was 0.553 of a mile.
Phone: 0191 285 1957
Email: admin@archibald.newcastle.sch.uk
We look forward to meeting you and your child on your visit.
Reception
The closing date for Reception places for September 2018 will be noon (midday) on about the 15th January 2018. Please note that applications must be submitted to the Local Authority and not to school. School places are offered directly from the Local Authority and will be sent out on the 16 April 2018.
Applying for  Reception Place 2018: Newcastle City Council
Nursery Arrangements
Archibald First School offer 15 hours of free nursery provision to children who are aged 3 on or before 31st August 2018.  The hours are offered as either Option 1 or Option 2.
Option 1:
Monday 8.45 – 3.15
Tuesday 8.45 – 3.15
Wednesday 8.45 – 11.30
Option 2:
Wednesday 12.30 – 3.15
Thursday 8.45 – 3.15
Friday 8.45 – 3.15
Nursery children are asked to bring in a healthy packed lunch from home or pay for a school meal for their 2 full-days (£1.90 per day). There may also be the option of the additional 15 hours if the setting is not full.
Nursery Deadline Dates 
Nursery applications will be available from the School Office from 8 January 2018.  Please note that your child's birth certificate and proof of your home address must be shown with the application form.
In applying for and accepting a nursery place at Archibald First School you are entering an agreement to use your initial 15 free hours with Archibald for the entire academic year of 2018-19.  Any additional hours taken as part of the free entitlement should be taken with another provider.
The closing date for Nursery applications for September 2018  will be Friday 16 March 2018, and this date is confirmed by all schools in the Gosforth Schools Trust. The 2018-19 Nursery application form must be used and returned directly to school.
Please note that no applications will be accepted before  January 2018 and that your child's birth certificate and proof of address is required when submitting your application form.
Nursery Application for September 2018 entry
Offer and acceptance of Nursery places.
Deadline for applications:     Friday 16 March 2018
Letters offering a Nursery place posted:       Thursday 29 March 2018
Deadline for accepting a place:      Friday 27 April 2018.
Please note that submitting more than one application to other schools slows down the allocation process.
Late applications
If you are applying for a nursery place after the deadline, your application will not be considered until after 27 April 2018.  Please use the 2018-19 nursery application form.
In Year Applications
Please see our Admissions page for further information. For 'In Year Nursery admissions' please contact the school office whilst the Local authority should be contacted regarding school in year transfers.
"There is a right for people to object about the policy to the Schools Adjudicator (OSA). See the Schools Adjudicator website for more information on how to do this. Objections for the admissions arrangements for 2019/20 must be made by 15 May 2018"
Childcare
There is on-site out of hours childcare which is available before (8.00am – 8.45am) and after school (3.15pm – 6.00pm) – this is an independently run organisation.  Please contact Mrs Vent at Schools Out Childcare for more information on 07899 755 822.
Captain Ted's also collects children from the school and walks the children to the after school club.
Newcastle City Council's School Admission Procedures and Information
Further information about applying for a school place, admission criteria or transferring schools during an academic year can be found on the Local Authorities web-page 'School Admissions'. Information can be found on the Local Authority website about previous cohorts and admission information here. For information about appeals click here.
Click here for links to the Family Information Service website.