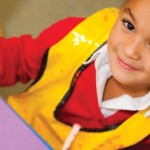 We have places available in our Nursery.  We have both morning and afternoon places.
Additional Nursery sessions – September 2013
As a result of our earlier consultation regarding additional nursery sessions from September 2013-July 2014, we are in a position to offer 3 morning sessions and 11 afternoon sessions per week.  This offer is open to parents who have a nursery place already or, did not apply due to constraints placed by half day offer.
The charge for each additional session will be £10, payment will be required termly and will be paid 1 term in advance.
Applications for additional sessions must be made in writing no later than Friday 12th July. Your application should state morning or afternoon sessions and which days are required.
In the event of over-subscription the usual admission criteria will be applied.
Please contact the school office for more information.
0191 285 1957